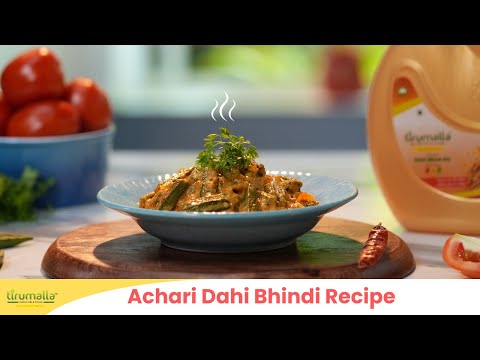 Achari Dahi Bhindi Recipe
Achari Dahi Bhindi Recipe is a delicious combination of Bhindi with Achari flavors cooked in yogurt curry. It is a tangy, spicy dish with lots of spices and dahi and is the perfect accompaniment to Indian meals. The bhindi is cooked in thick yogurt after being sautéed till it is crisp and combined with caramelized onions and grounded Achari masala. You can serve this delicious dish along with Phulka or Lacha Paratha and Boondi Raita by the side for a weekday meal. To make this recipe, you need to have bhindi and spices along with the main stars: Tirumalla Physically Refined Rice Bran Oil and The Kute Group Dairy – Good MorninG's Scoopit Dahi to enhance the flavor of the dish. So wait no more! Get all ingredients and cook the tangy Achari Dahi Bhindi dish at home with our Ricebran Oil and Dahi.
Also, stay tuned for more heavenly delicious, and yummier recipes.